CNC Cutting

Specialist CNC cutting - to your specifications
In Brief.
The CNC Cutting team exist to support you by converting the materials you need - to the sizes, shapes and quantities which fit your specific requirements.
Polystyrenes, insulation board, wood, foams, rockwool and more specialist materials are cut to your specification, using modern CNC controlled Hot Wire, Fast Wire and Flatbed Router equipment.
Hand carving and additional processing choices such as post-applied inserts and supporting structures, fabricating, bonding and spray-applied coatings, increase the scope for the client. Finished goods are produced, collated and shipped by a dedicated team from our centrally located UK facility.
Using the CNC Cutting facility at Perudo Realisations, provides a reliable, quick and efficient source of shaped components, formers and kits, saves on heavy upfront tooling costs, removes a need for high minimum order quantities and offers economical and adaptable options for production runs and on-site scenarios.
Facilitating Innovation is what it's all about.
Retail
Promotional
Theming
Film & Theatre
Floristry
Signage
Scenery
Sculpture
Props
Models
Marine
Rail
HVAC
Refrigeration
Manufacturing
Buoyancy
Temporary Works
Insulation
Components
Spacers
Refractories
Furniture
Pipework
Patterns, Moulds
Unlimited Applications!
Sheet, block or slab materials, foamed, rigid or expanded, cut to size and shape - coupled with additional processing and coating where appropriate, gives a massive range of applications across multiple sectors.
Whether you are looking for inserts or infills, profiles or packaging, Perudo Realisations is well-placed to faciltate your innovative application.
Typical Sectors
Architectural
Civil Engineering
Construction
eCommerce
Film & Theatre
Fine Art
Floristry
Food & Beverages
Furniture
HVAC
Manufacturing
Marine
OEM Manufacture
Promotional
Rail
Refrigeration
Retail
Theming
Transportation
...and more
Multiple Uses
Bespoke Protection
Buoyancy
Carton Liners
Components
Dunnage
Floors, Walls
Infills
Insulated Packaging
Insulation
Models
Modular-Build
Moulds & Formers
Panels, SIPS
Patterns, Moulds
Pipework
Pre-Cast
Profiles & Features
Profiles, Pads & Strips
Props
Refractories
Roofing
Scenery
Sculpture
Signage
Spacers
Temporary Works
Transit Packing
Void-Fill
...and more
Let's discuss
your

A
pplication!
Tell us what you have in mind and discover how Perudo could make it happen. Sketches or designs of the brief? Simply upload here for secure transfer.
Confidentiality around the project? We understand your concerns. Click here to download our Bilateral NDA ready to complete, sign and upload, before hitting the Submit button to share concepts.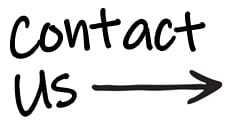 Perudo Realisations database needs the information you provide to us to enable us to contact you about our relevant products and services. You may unsubscribe from these communications at any time. For information on how to unsubscribe, as well as our privacy practices and commitment to protecting your privacy, please review our Privacy Policy.