Utilising in-house manufacturing processes and a wide spectrum of materials Perudo Realisations take client specifications and turn them into reality.
Polystyrene EPS/XPS
Insulation Board. Modelboard
Resin Composites. Fibreglass
Stone Wool. Mineral Wool
Foams. Polyurethanes
CNC Cutting
Polystyrene Shaping. Profiling
Polyurethane Processing
Fibreglass Moulding
Spraying. Casting. Finishing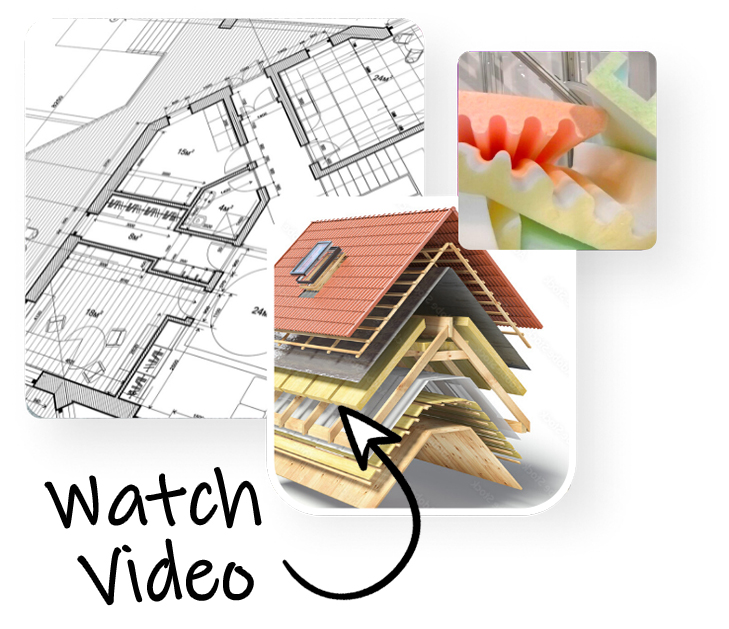 CNC CUTTING & SHAPING TO YOUR SPEC
Ranging from insulation board in roofing applications for the construction sector, right across the spectrum to polystyrene spacers in dunnage and transit packaging, Perudo Realisations accurately cuts and shapes materials to the designs and profiles which meet the brief.

Tapered panels, cost-effective displays, bonded parts, void filling, concrete former inserts …the applications are many and the production and design challenges faced by clients can be significant. The output has to meet the need. Bespoke. That's a given.

Perudo Realisations combines technical ability, modern cutting machinery and practical experience, delivering a fast and reliable turnaround across many market sectors.
TAKING YOUR VISUAL BRIEF TO REALITY
Seasonal window displays from the retail space may not look much like silicone mouldings used by the fish farming sector, but we understand the connection. Made to spec, not constrained to specify from off-the-shelf product.

Our role in the wheel of innovation is custom-made products, realising the concepts, delivering on the brief. Enabling that point of difference, giving clients the edge and allowing creativity the scope it deserves.

Trusted, collaborative and adaptable. Drawing from a wealth of experience and a broad range of in-house facilities, Perudo Realisations has been satisfying the needs of client brands for over 40 years. It's all about facilitating innovation.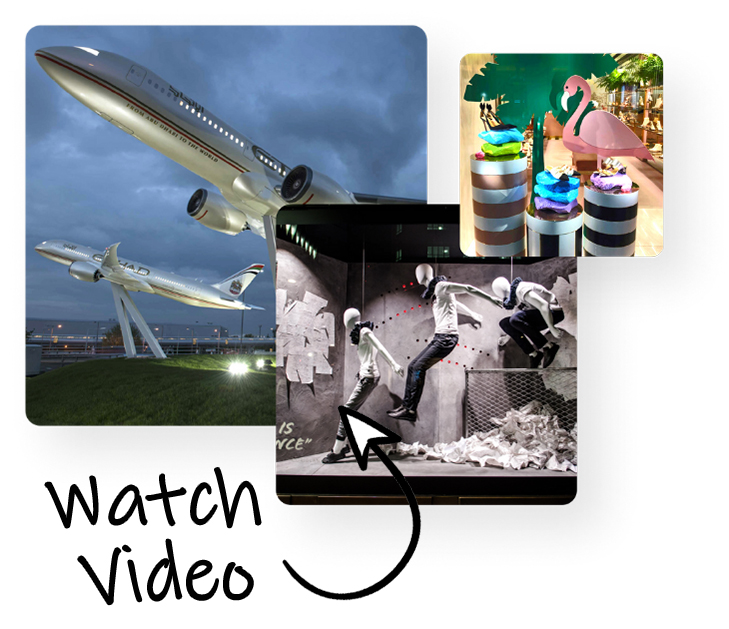 The power of bespoke.
Quality custom-made products for Designers and Procurement Specifiers
Great results start in your imagination. You know the What, When and Why of the brief, the challenge, the concept, the site, the manufacturing constraint or the design idea. Now you need to work out the Where and the How. That's when Perudo Realisations get involved...
Working within the parameters of the What, When and Why, and adding in a mix of our unique experience, a flexible, innovative approach and the How - our mission is lifting constraints to bring concepts to fruition.
Facilitating Innovation. That's what inspires us. That's the Perudo Why.
"BESPOKE". Adjective: anything commissioned to a particular specification.
Synonyms: custom-made; made to order; made to measure; handmade; produced to customer's specifications and preferences; adapted for a specific user or purpose; customized.
Thank you for your prompt and highly professional service. All the items have worked well, we will certainly be in touch with any future requirements.
Director, Precast Concrete Manufacturer
Just to say we were all blown away by the quality of the product you have produced. A universally endorsed message of congratulations and thank you from all from us here.
UK Sales Manager
We've just received some images from the Brand of the windows that have just been installed in Stockholm - they look fantastic. Thank you for all of your hard work once again on a very successful project.
Global Project Manager
I would like to take this opportunity to thank yourself and the entire team at Perudo for all the hard work throughout the Project. The final push on an ever-changing design ensured that everything was finished and delivered on time. It's greatly appreciated.
VM Account Director