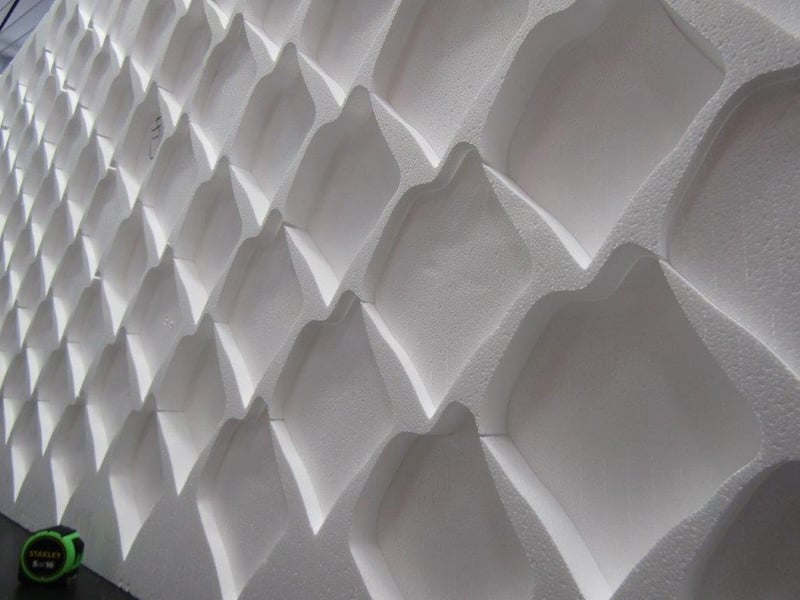 Our hungry CNC polystyrene cutting machine can't wait to get it's teeth into the next large block!
Accurate cutting of expanded and extruded polystyrene for all manner of bespoke 2D and 3D shapes, letters and forms!

With the capacity for the maximum available block size of 2.5 x 1.25 x 1.0 metre and range of densities, there is certainly plenty of scope.

Coatings, Finishes, standard or personalised, plus storage, collation and shipping capacity - the choice is yours.

We're a friendly bunch. Give us a call and tell us what you need or click here for quick offload.