Planning for Christmas in retail
While Christmas may seem like a long way off, many people will be surprised to know that retailers will already be considering their plans for what is the most important season of the year. In fact, figures prove that an estimated 19% of annual sales (Statista) are typically generated during this six-week lead-up to the festivities making it the most valuable trading period in retail.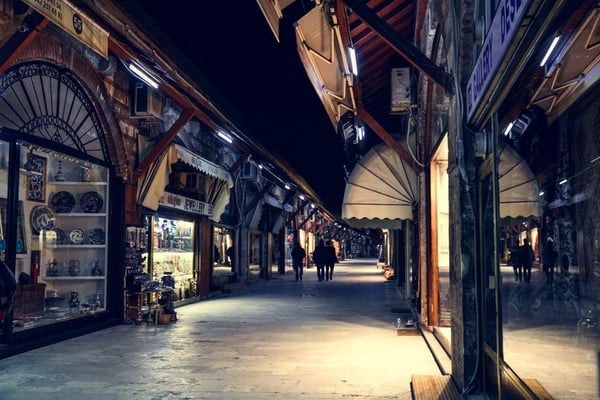 While it's reported that some consumers start their shopping as early as September, it's the end of November, December and the start of January where retailers will be working the hardest to secure high performing end of year figures.
A large number of our projects at Perudo involve creating props and displays for festive window and in-store displays and we receive briefs as early as March to start work on the development of them.
We take a look below at the steps that our clients take in order to get ready for the winter trading months and how we can support their plans to make 2018 the best year yet.
Review and learn
Firstly, it's important to take stock. It's wise to review the previous retail strategy and collate all of the facts and figures from last year to understand what's worked and what hasn't. Go back further if you can, by say, five years to understand if there are any correlations in your approach which have achieved the most success.
Create a marketing calendar
Having a clear plan will mean you avoid any last minute decisions and ensure that you have a clear strategy from the offset.
Consider your theme
Your business may have a tried and tested formula, but creating something fresh with high impact can really help to drive sales. An impressive window display with various props inline with your theme can make the difference between people walking past your store, or people walking in the door and making a purchase.
Stay on brand
For maximum impact, you'll want your campaign to run cohesively across all of your marketing communications from social media, website banners to the all-important instore physical experience. This gives the consumer several touch points in their journey to store and can help to encourage that important purchase.
Get in touch
Our team have over 40 years experience and we'd welcome the opportunity to discuss your plans for 2018. Please give us a call to discuss or upload brief details here - we'd love to help.